Welcome to the OTMC 100 download area.
By downloading and installing the software from OMICRON Lab, you agree to the download terms and conditions as well as the End User License Agreement (EULA). Please read the respective documents before downloading and installing OMICRON Lab software.
If you do not agree with these agreements and conditions, do not download the software.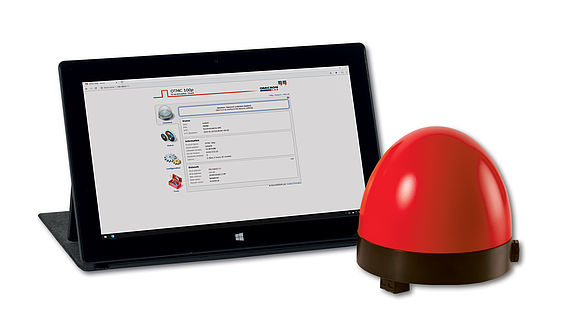 OTMC 100 Software Package
OTMC 100 V1.12
Complete Software Package
(321 MB)
Download
OTMC 100 Firmware
Version 1.12.0063
(24 MB)
Download
The open source code used for this firmware image can be obtained by downloading the complete OTMC 100 software package.
This page lists the evolution of the OTMC 100 firmware from 2012 until now:
New feature: PTP profile IEEE C37.238-2017 added
New feature: device name for device link can be defined
New feature: warning levels for email notifications added
New feature: "Read only" access for WebUI added
Bug fixes and Stability Updates
New feature: PTP profile IEC/IEEE 61850-9-3:2016 added
Driver Updates for PHY implemented
NTP time synchronization optimized
Update of PTP Stack to latest version
Minor bug fixes and improvements
New feature: Possibility to disable VLAN tags for IEC C37.238-2011 power profile
New feature: Leap second information now also displayed on GPS status screen
Web interface update
System stability improvements
IPv6 multicast scope configuration enabled
Support for differential services according to RFC 2474 implemented
NTP security issue addressed
Clock servo stability improvements
Flash memory bugs fixed
IGMP requests fixed
PTP stack updated to latest version
Manual and online help updated