Steve Sandler is the founder and chief engineer of AEi Systems LLC and the president of Picotest. At Picotest he is responsible for signal injector product development, as well as the overall operation of the test equipment company.
Steve has over 30 years of experience in engineering and is a recognized author, educator and entrepreneur in the areas of power, RF and instrumentation. We are offering two of his latest books, which contain a lot of in-depth know how on the application of vector network analysis for the analysis of power supplies of any kind.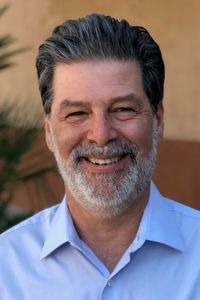 Power Integrity
Measuring, Optimizing, and Troubleshooting Power-Related Parameters in Electronics Systems
Power Integrity provides engineers with expert insight on selecting and implementing appropriate test equipment to effectively measure increasingly higher speed electronics. The book contains field-tested information related to the interpretation of results, common measurement issues and resolutions, and application examples. You'll learn how to select the appropriate equipment and use effective techniques to reduce production problems, improve performance, and provide a figure of merit for comparing different parts and manufacturers.
Measuring Power Application Notebook Volume 1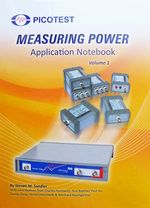 Measuring Power is not as simple today as it once was. Higher frequency devices, complex loads, challenging test setups, and 2nd order effects all serve to complicate your measurements. Let Picotest help you navigate the waters with tools and techniques designed to increase the fidelity and accuracy of your testing.
The "Measuring Power Application Notebook", contains over 30 technical articles on power supply test and measurement.
The papers cover a wide range of measurements and test techniques including: Impedance, Stability, Step loading, PSRR, Reverse Transfer, Crosstalk, Noise, PDNs, Wireless Power, Clock Power Optimization, Non-invasive Phase Margin, and Part Parasitics (Resistors, Capacitors, Transformers, MOSFETs).
Currently we are not able to supply this product. Please contact Picotest for a quotation.
We are here to support you!
For more detailed information or for quotation requests, feel free to contact us via Email or via our contact form